A Charming Do Over is episode 3 of Little Charmers.
It aired on January 15, 2015.
Previous: Charming Pets Next: A Charming Fad
Synopsis
The Charmers cast a spell with the purpose to have one more day of fun at the Crystal Ball Carnival, where Hazel wants another chance to win a prize. However, things go out of control and they end up living the same day over and over again.
Summary
Quotes
A Charming Do Over/Transcripts
Lavender: "Ugh, Gargoyles!"
Trivia
The Vintage Crystal Ball is a knockoff to one of the prizes you get from the Hook-A-Duck stalls.
Gallery
Video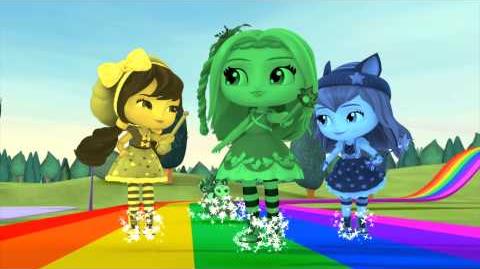 Community content is available under
CC-BY-SA
unless otherwise noted.