Freeze Dance is episode 7 of Little Charmers.
It first aired January 27, 2015.
Previous: Cluck Stars Next: The Gingerbread Boy
Synopsis
When Charmville is very hot, the charmers put a freeze dance spell to cool them off.
Summary
Quotes
Posie: ♫"There's no room for gloom It's time to bloom in the sunny, summertime."♫
Lavender: Uh Huh
Trivia
This episode marks the debut of Snow Flake.
Gallery
Video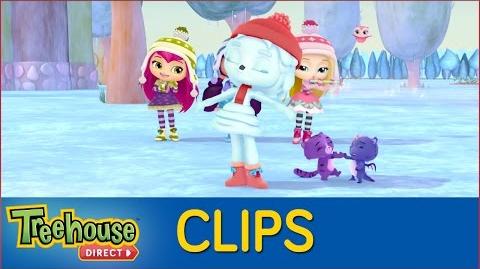 Community content is available under
CC-BY-SA
unless otherwise noted.