Little Charmers


Created By
Jennifer Dodge; Irene Weibel
Developed By
Carolyn Hay
Music By
Asher Lenz & Stephen Skratt
Produced By
Spin Master Entertainment; Nelvana Limited

Treehouse Original

Runtime Info
Number of Seasons
2
Episodes Type
Two regular episodes or a special in a 24 minutes segment.
Number of Episodes
103
Broadcast Info
Broadcast Channels
Treehouse TV; Nick Jr.; Netflix
Series Traits
Genre
CGI preschool animation
Themes
Magic; Friendship; Music; Family; Kindness; Honesty; Self-Belief
Moods
Joyful; Spirited; Positive; Funny
Little Charmers is a brand CGI Cartoon produced by Nelvana and made by Atomic Cartoons. 
The series was announced for Spring 2015, but starting January episodes have began to appear. 
The series can be found on TreeHouse TV in Canada, and Nick Jr worldwide. Season 2 will premiere on Netflix in 2017.
Pages
Series Overview
Little Charmers star the Charmer-in-Training, Hazel, and her best friends Posie and Lavender as they get a chance to break out their magical powers and go on exciting adventures through Charmville.
Together the girls make their way through their world of Wonderment, and while they may mess up sometimes, they're always up for a challenge. No matter what their day brings, from loose animals to teaching one to fly, everything comes down to the learning of ones self, the power of friendship, and having fun! 
Goals 
As a series aimed for younger children, Little Charmers teaches everyone the value of believing in their own Magic; confidence, abilities, talents, and self-esteem. When their heart and mind are set, even the hardest tasks become possible. 
Trivia
There is a sticker book also known as Little Charmers, however, it has nothing to do with the series.

Ironically, the characters present on the cover vaguely share similarities with the main cast. 

The idea of Little Charmers came From Spin Master, a company that produces toys.

The character art happens to resemble that of one of Spin Masters newest product series, Kawaii Crush. 
Gallery
Videos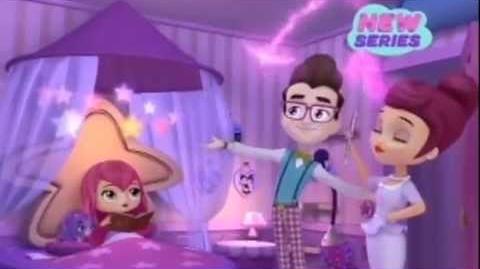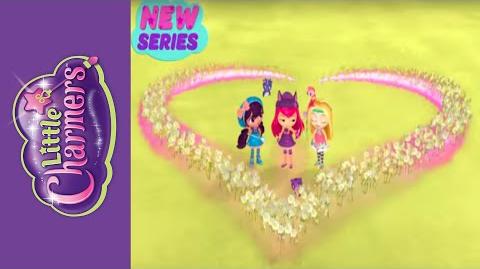 U
Community content is available under
CC-BY-SA
unless otherwise noted.